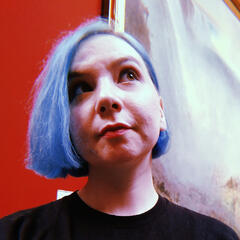 hello there!
I'm Kat Kourbeti, a Greek/Serbian science fiction and fantasy writer, film critic, and podcaster based in London. You most likely know me from something hella nerdy, hella creative, or a mix of both.
where you can find my work

I am a Podcast Editor at Strange Horizons. You can find my episodes on my author page here, or you can listen to any episode on Podbean, Google Podcasts, or Spotify.

I also aggregate all the various podcasts I appear in on my Podchaser profile. For my thoughts on various films and TV shows, check out my guest slots on Kneel Before Pod.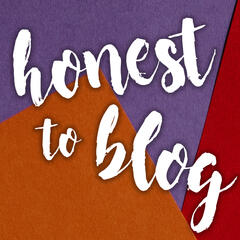 For news on my writing, appearances, and projects, as well as reviews of things (sometimes) and reflections on the creative process (all the time), check out my newsletter, Honest To Blog. You can read the whole archive at the link, and/or subscribe for email updates.

I also spend a lot of time organising in SFF community. If you are a writer of speculative fiction seeking feedback and a community of awesome and dedicated writers, check out Spectrum - we're the UK's largest dedicated writers' group for SFFH genre writers on MeetUp, and right now all our activities are online, including workshops, critique meetings, and frequent virtual writing retreats.
Bio
Here's a couple of different versions of my bio, for use in events I am part of/guest spots on your podcast etc. For any other queries, ping me on Twitter.
---
Kat is a science fiction and fantasy writer, film critic, and podcaster, sporting the most Canadian accent you've ever heard on a Greek person. She organises the Spectrum London SFF Writers Group, and co-produces the Strange Horizons magazine podcast.
---
Kat is a queer Greek/Serbian SFF writer, film critic, and podcaster based in London, UK. Her novel-in-progress about a secret society of Swedish superheroes was shortlisted for the London Writers Awards in 2019, and she was a juror for the Best Non-Fiction category in the 2020 British Fantasy Awards. She organises Spectrum, the largest critique group for SFF writers in the UK, and is one of the podcast editors at Strange Horizons magazine.
You can find her on all social media as @darthjuno.
Contact & Support
As a massively online milennial, you can basically find me almost anywhere on the internet as @darthjuno. I'm most reachable on Twitter, naturally, and love making new connections, so don't be a stranger!
Like most SF people, I don't get paid for any of my nerdy endeavours - so if you enjoy what I do, whether that's my newsletter, my podcasting work, or my community organising, and wish to support me with your hard-earned dosh, you can do so by giving through my Ko-fi page.

You can also check out my Bookshop.org shop, where you can support indie bookshops in your quest for fabulous literature, and earn me a small commission in the process.